Strange and strong conditions this weekend. I did not participate in any of the heroic flights, but there were several...Mike Jobin made Lyons in the difficult mid-day conditions Saturday, Rick Made Lyons late Saturday, and Andy made the flatirons on Sunday launching after 5:00.
I did have a fun out-and-back to Bandimere with Jan late Saturday afternoon and got some good photos of his R10.2.
MR. This is a bit after 4:00 when it got reasonable for a while.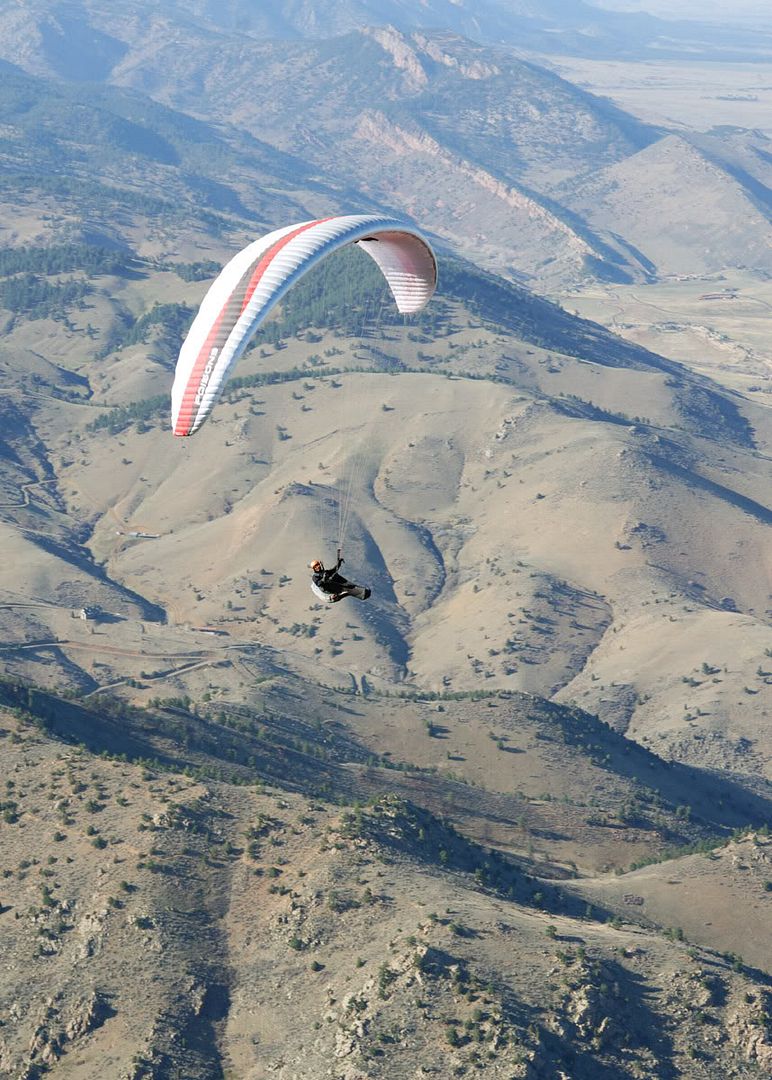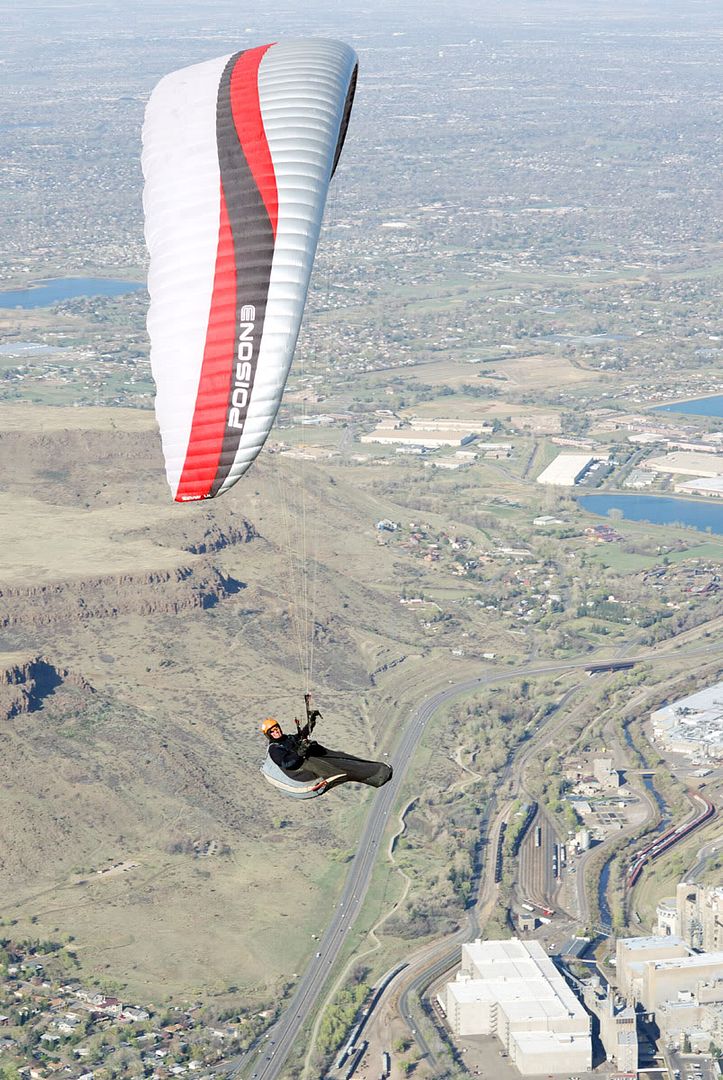 I flew out towards Green Mountain with good altitude and not much idea of going anywhere. Jan came over a lot lower, and we worked some thermals over Frogs LZ and the quarry.
Over the soccer fields
Over the quarry. We can get those flying-over-brilliant-bluegreen-water shots here at Lookout too.
Jan kept heading south so I thought I may as well tag along and learn something.
I-70
Red Rocks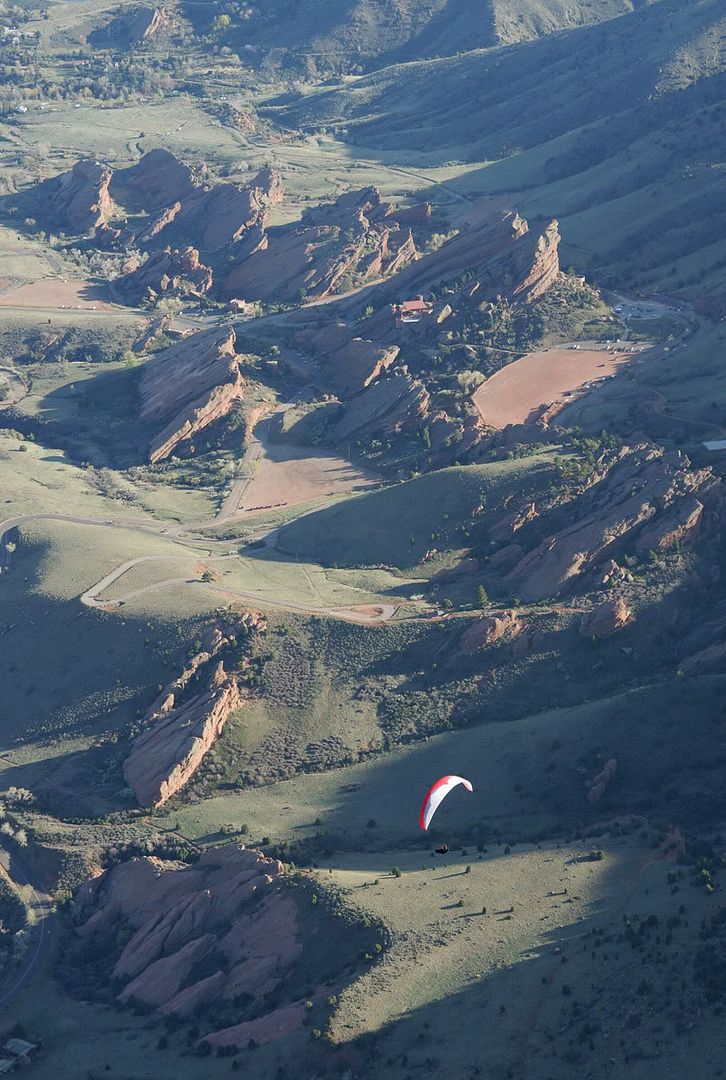 We worked a couple of thermals near Bandimere, coming and going. Notice how my height advantage slowly disappears...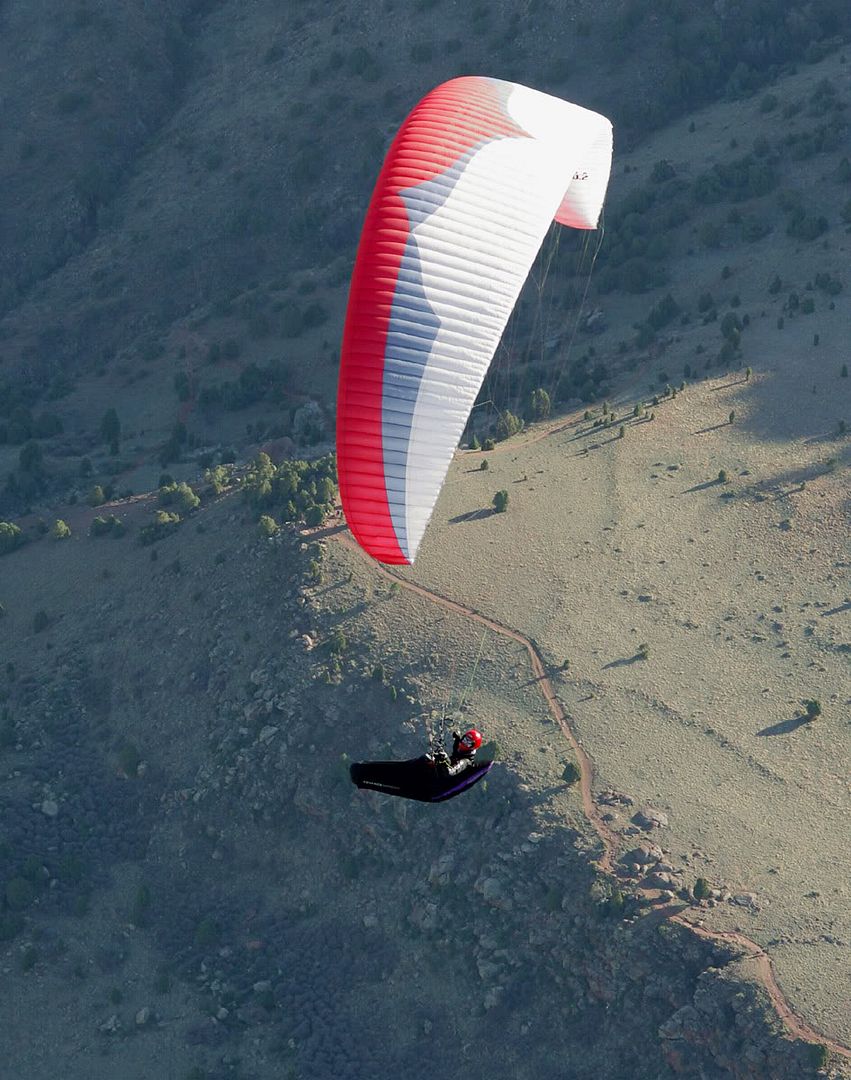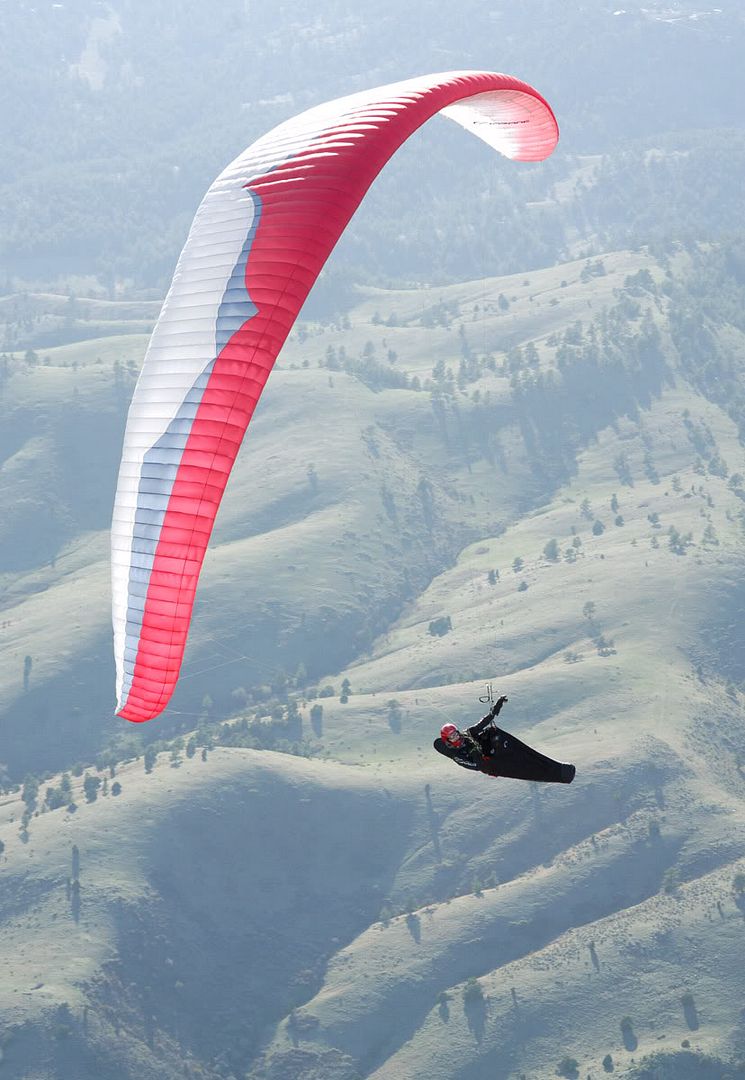 Jan and his patented route to Canyon City. That is Pikes Peak dimly visible.